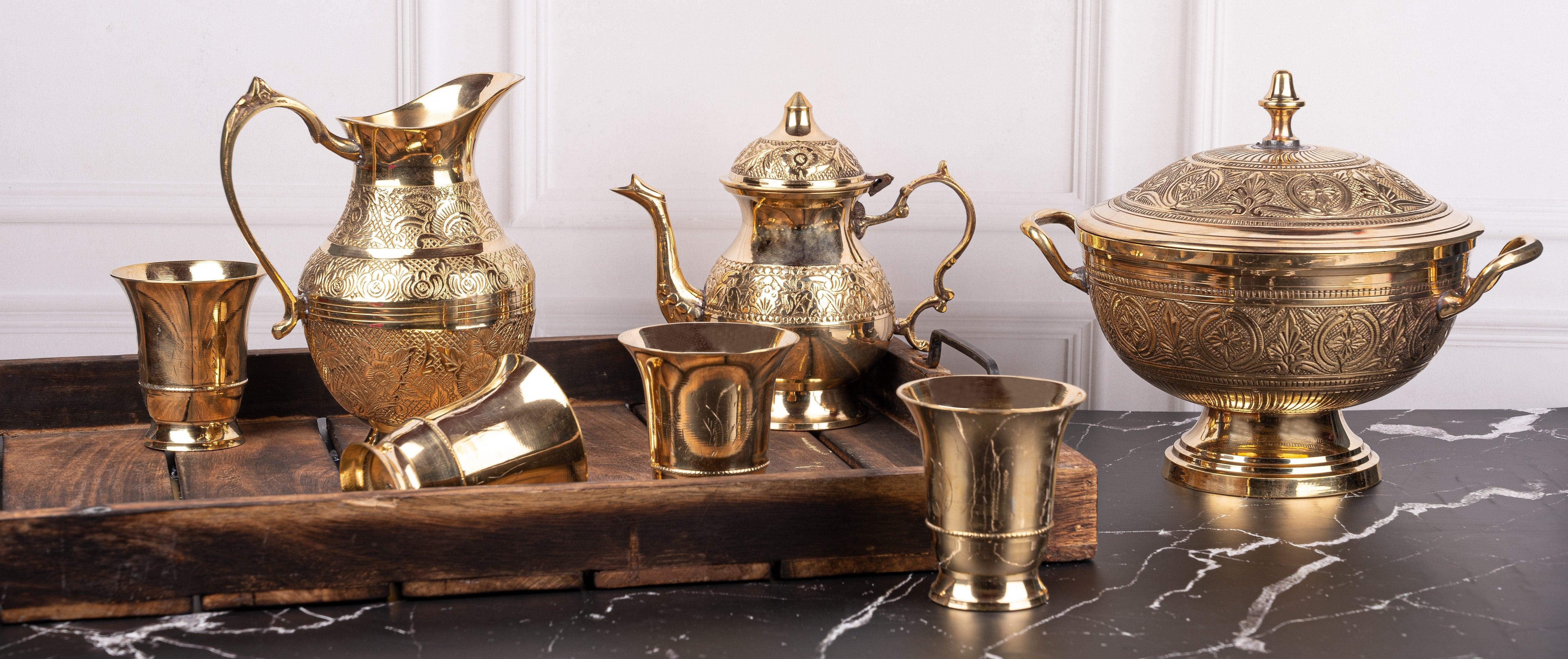 Brass, an alloy of copper and zinc is of immense historical and enduring importance because of its hardness and workability. The earliest brass, called calamine brass, dates to Neolithic times. India is well-known for its brass quality, which encompasses a wide range of products ranging from ornamental pieces to practical ware. India is also one of the world's top producers of brass and brass related products.

Brass craft objects can have two types of finishes: highly polished and antique polished. Highly polished brass handicrafts are bright and shiny. Antique polished brass craft items have an old and worn out appearance. Indian brass handicrafts are well-known for their gorgeous patterns and impeccable craftsmanship. While a majority of our brass handicrafts are for everyday use by ordinary people, several also get utilized in temples, palaces, religious sites, and royal residences.

Your cart (
0

)

||title|| was added to your cart.

||count|| items were added to your cart.