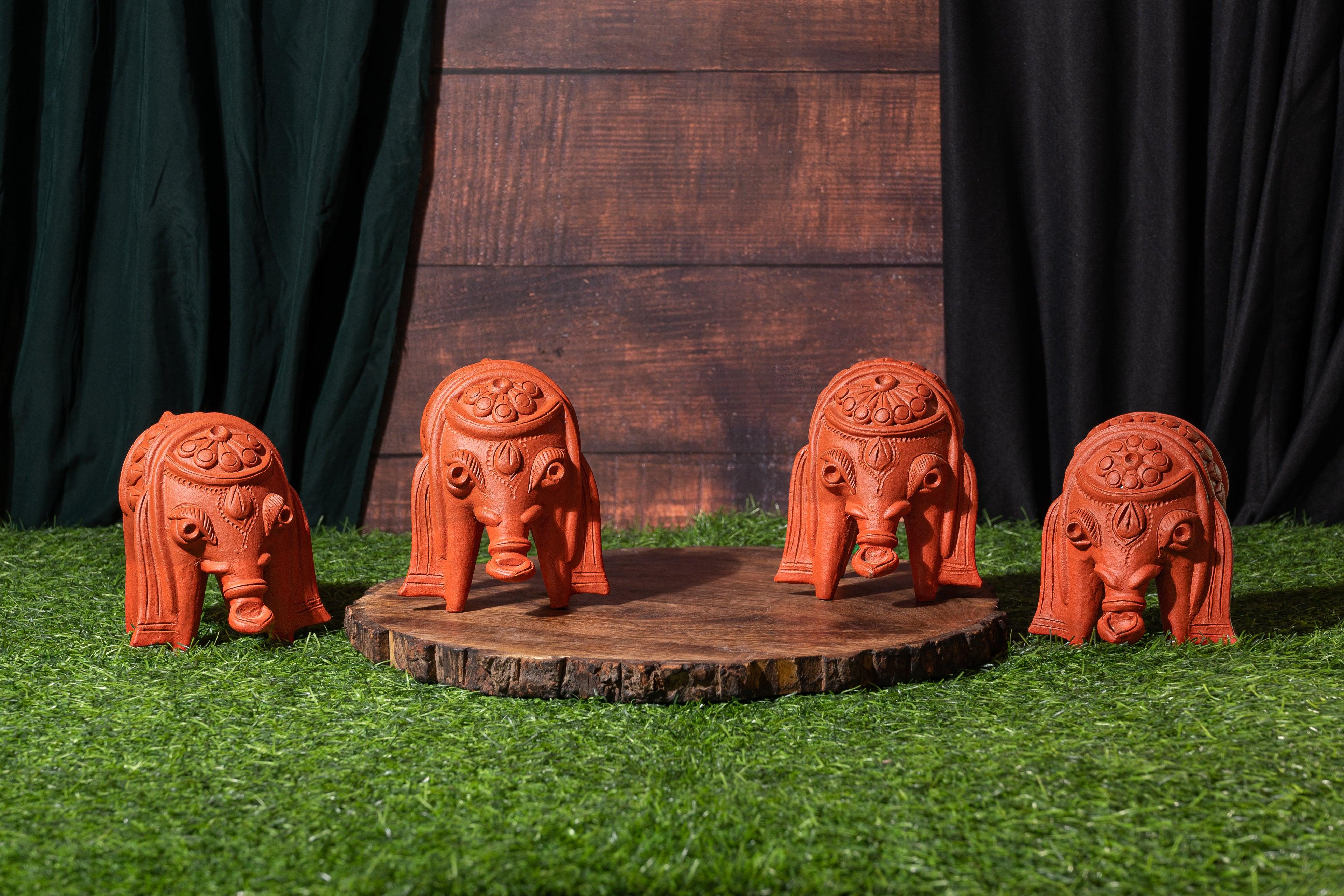 Clay is a raw material, but terracotta is the clay that has been moulded and fired. Terracotta items are often composed of any kind of organic clay, but earthenware clay has the brown-orange hue associated with the term. Low-temperature firing produces a porous and permeable surface in terracotta items.
Its superior durability, vibrant colours, and easy to mould nature make it a popular choice for sculptors and architects. However, the main reason for the popularity of terracotta is the fact that it is a form of clay that is easily found in most continents.

In India terracotta art is practiced in quite a few states like Madhya Pradesh, Rajasthan, Gujarat but the most famous and traditional form is found in Bishnupur district of West Bengal.
Your cart (
0

)

||title|| was added to your cart.

||count|| items were added to your cart.