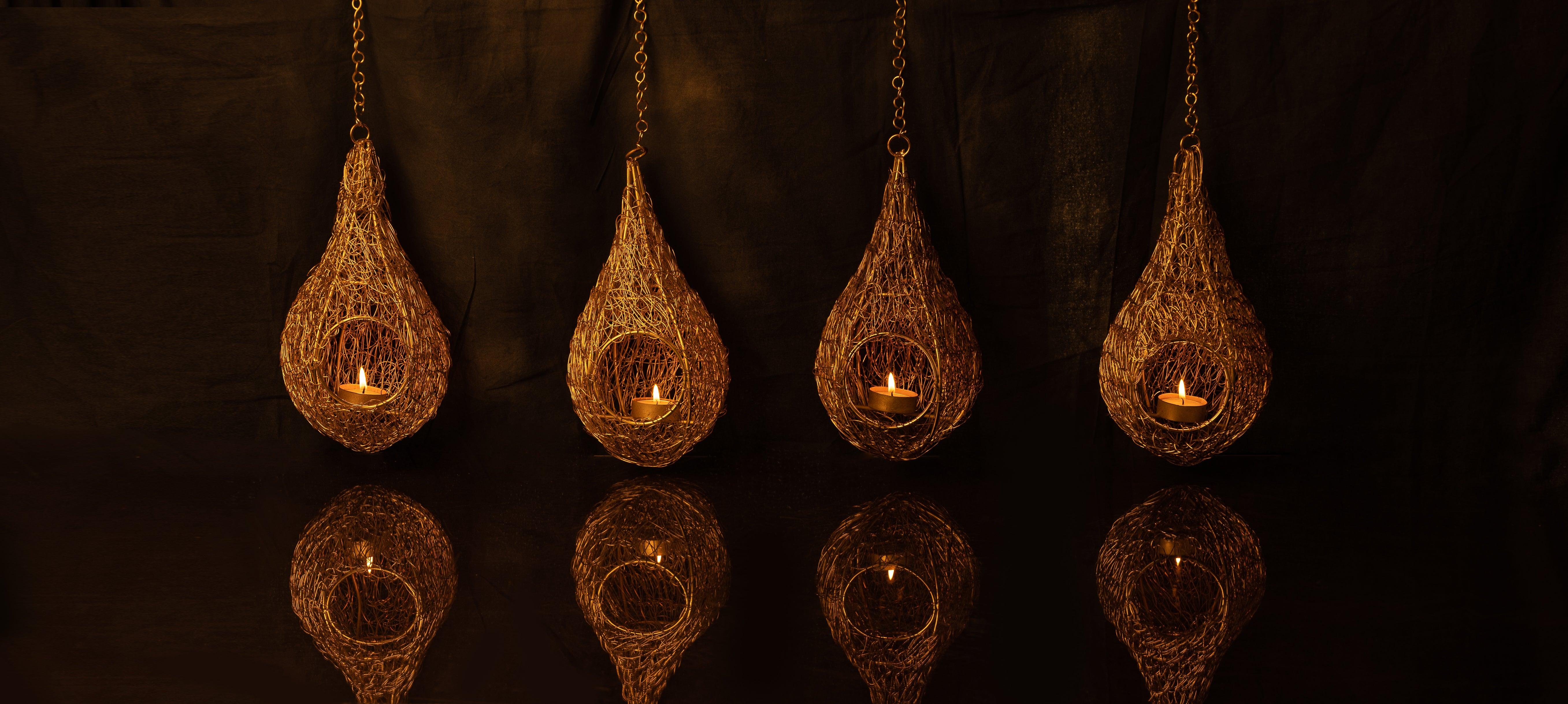 The history of Indian metal craft is rich as it was introduced around 3000 B.C. The metal craft has its ramifications from mythological figurines, sculptures of deities to utensils, décor items, photo frames, storage boxes and many more. Metal craft involves the tradition of enamelling, etching and damascening for the beautification of the metal objects. Metal craft is always admired for its durability and beauty.

In our collection, we have these metal crafts from different parts of India –
1. Nickel / Gold plated and oxidised copper, brass and aluminium from Hathras.
2. Brass handicraft from Aligarh, Moradabad and New Delhi.
3. Iron handicraft from Jaipur, Jodhpur and Shantiniketan.
4. Aluminium and Zinc from Jaipur, Jodhpur and Udaipur.
Though metal craft has spread in numerous places and flourished in different sects of culture, the metal art of India remains a tradition. From jewellery to home utility items, metal craft in India has displayed its unique craftsmanship throughout.
Your cart (
0

)

||title|| was added to your cart.

||count|| items were added to your cart.